The tricky spot-them-or-lose-them games challenge you to find five animals in the landscapes below. So, do you think you can spot them all?
Here's a tip…focus on the edges of each drawing to try and spot the animal.
Can YOU find the hidden animals in nature?
Can you spot the squirrel hidden among the autumn leaves?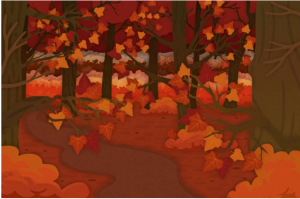 If you're still scratching your head and can't find the squirrel, we've circled the answer below.
But if you wanted a clue before giving up, try searching near the edges of the path.
a
n
s
w
e
r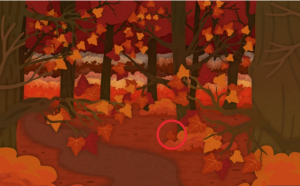 Elf hidden 2: Can you spot it in less than 30 seconds?
We all love a good brainteaser and, as it's the first day of opening the calendars today, why not get in the Christmas spirit with the festive brainteasers?
This brainteaser challenges you to find the elf hiding in this festive forest of Christmas trees.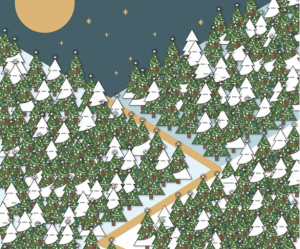 One clue is that the elf's hat is the same color as the many treetops.
So have you spotted him yet?
Scroll down to reveal
a
n
s
w
e
r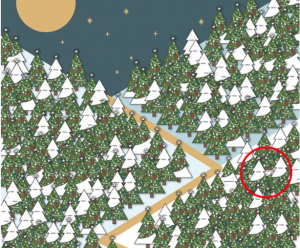 Comment your answer below 👇