Hidden Picture
Pooh lost his camping equipment.
Can you help him find these objects?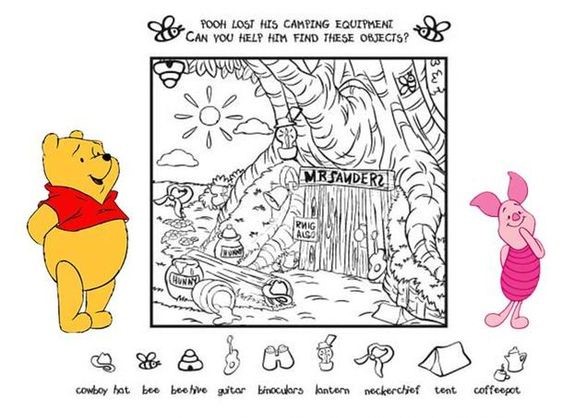 Did you find them all?
If you didn't, try again.
Still no sign of them?
That's okay.
The answer is below.
If you want to see where they are, keep scrolling.
Or if you want to look one more time, now's your chance to scroll back up.
Ready to see the answer?
H
E
R
E
Answer: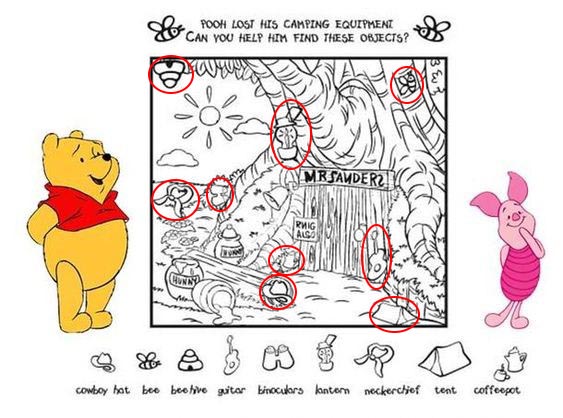 Jan is in the middle of a forest looking for a place to camp.
She doesn't realize that this enchanted wood has a house, bed, table, chair, fork, and spoon all ready for her comfort.
Can you find them?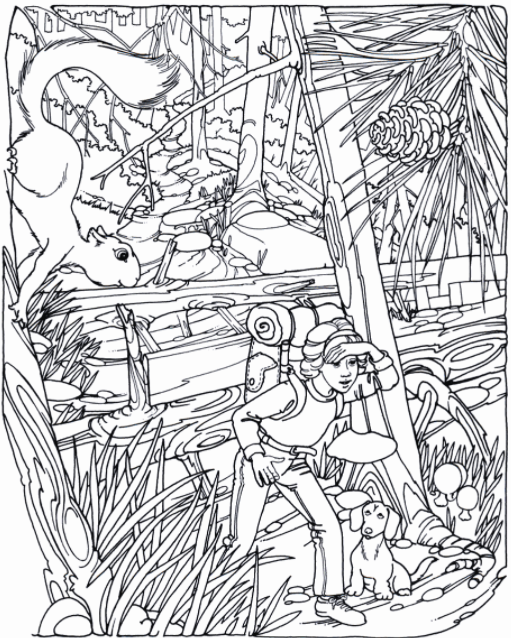 Scroll down for the answer.
A
N
S
W
E
R
Answer: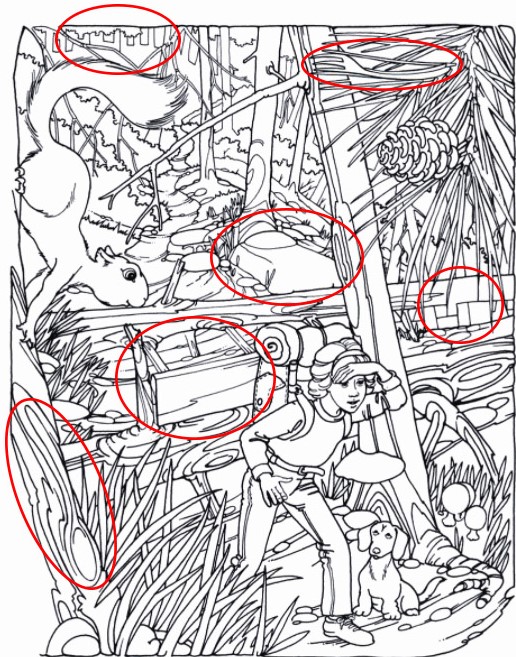 Comment your answer below 👇